Hire TRUSTED
software developers
Augment your team, communicate, track productivity and code quality from a single, AI-powered platform
Hire engineers
What's remarkable about us
Flash-like kickoff
To spare you the agony of browsing through candidates, our staff manage pre-selection process ourselves. We find out whether pre-vetted developers, who meet your requirements, are available at a key date. Then, we provide you with CVs so you can pick not only among particular employees but among dev teams have worked together.
Perfect match
Prior to providing you with developers, we do check each of them over indicated skills through our screening process. As a result, when you submit a project to our platform, we select the most relevant candidates for you. The industry you work in, size and project complexity, required tech stack - all these details matter.
Code quality tracker
The tricky thing about outsourcing is that you can't feel certain you receive the code written by developers you pay for. Our AI system, though, can handle this. Once the developer starts going behind the test project, the system analyzes his coding patterns by 20 different criteria to profile a personal developer's style.
Developers we provide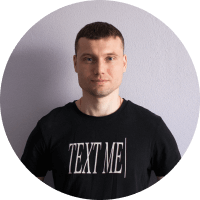 Volodymyr
Senior full-stack RoR Developer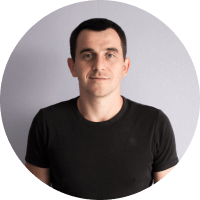 Sergey
Full-stack PHP developer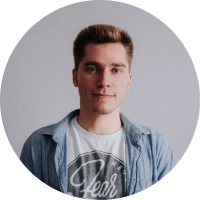 Alex
Senior full-stack RoR Developer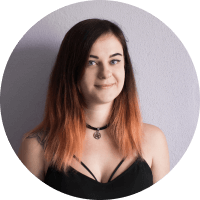 Tania
Web Designer (UI/UX)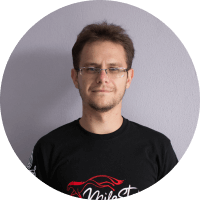 Eugene
Full-stack .Net Lead Developer
Let's get going!
Learn how Naprok AI identify code authorship of developers you hire
1
Submit your project on the platform or book a call with our account manager at the appropriate time.
2
Stand by for CVs. We're on a way to check whether candidates you need are available.
3
Here they are. Look through CVs before interviewing proper engineers, and submit the call with them.
4
Now it's about time you set up chosen devs in practice within 2 weeks. Are they perfect ones? Let's move on
If you're satisfied by the remote team, there nothing prevents you to proceed in cooperation with them further.
We don't filter out developers by top 1-3-5 % among all. Instead, we screen the conformity skills they reckon with the expertise they have. Not everyone needs a "highly qualified senior", but if you paid for mid-developer. Meantime our AI will monitor whether his code is the same as it was a few days before
Submit a project