Find perfect
candidates faster
Communication breakdown, fake CVs, further dishonesty, ongoing
screen tracking of the engineers to prevent cheating - all this makes
many entrepreneurs avoid using outsourcing services. Until now
Hire engineers
Our
best features
What we do before providing developers to you
Reliable vendors
First thing when a vendor representative enters the details about an agency, we check the veracity of this information, which includes: the agency name, registered office address, and legal personality.
Developers assessment
At Naprok, every developer is an individual employee, who is suited to handle certain tasks much better than others. We check each of our devs by expertise in skills they have before adding their CVs to our platform.
An initial interview
Excellent development skills aren't enough to build a full-fledged product. Before picking the team members, we recommend you to interview the candidates to find the ones whose mindset and project vision are the same as yours.
The criteria
Through which to check the developers' expertise
Fluency in English
Even the most professional engineer might prove useless if you don't understand him, and vice versa. Working on our platform implies the client can communicate directly with team members whether they work remotely or in-house.
Tech stack
Even if the engineers have used the same languages and frameworks for 5 years, their experience and expertise can vary significantly. Hence, we interview every candidate to be aware of technologies in which developers highlight their strengths.
Soft skills
Our screening staff pays particular attention to an engineer's character traits. As we're checking language and tech knowledge, we also examine the personality of individuals. To go further, the dev has to prove they are responsible, self-organized and communicative.
The test trials
Afterwards, we've got a test project to assess practical experience in accordance with theoretical knowledge. It`s a great chance for candidates to demonstrate their creativity, professional competence, and show real performance.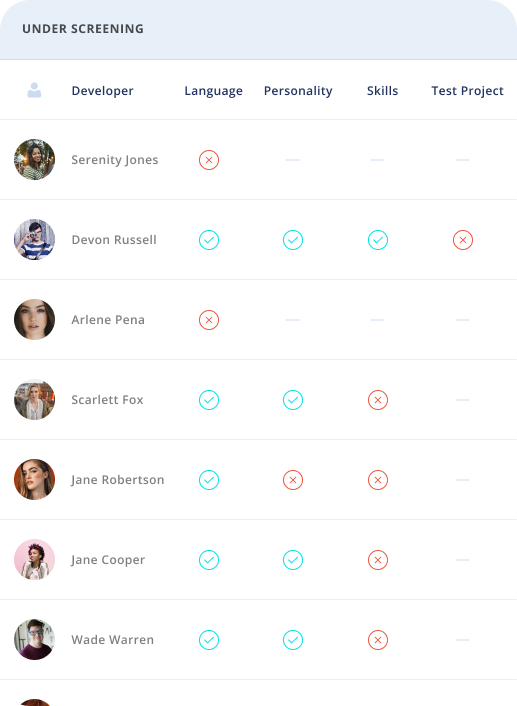 Technologies we cover
Back end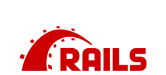 Front end






Android
Hybrid
Ios